[ad_1]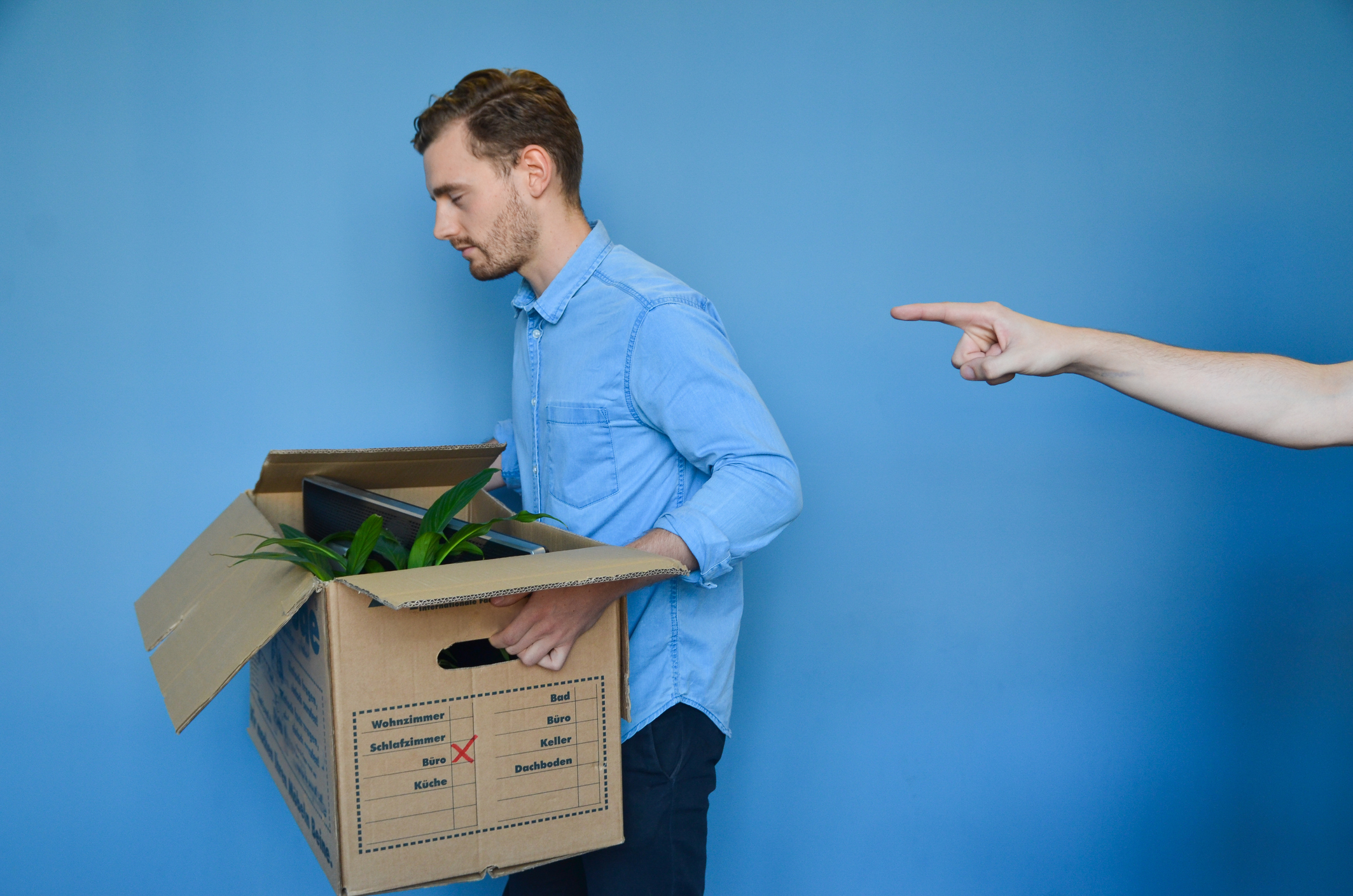 Even when you suspect it may be coming, losing your job can pack a traumatic punch.
Tens of thousands of workers in the high-tech industry have had that experience in the last few months, and economists warn that a recession could be coming. So, maybe it's a good idea now to think about what you should do if it happens to you.
Federal Protections
The first thing you need to know is that in the U.S., employers generally have great freedom to terminate employees. Nearly all jobs are considered "at-will," meaning that an employer can fire someone or terminate a job for any reason — or for no reason whatsoever — as long as it's not discriminatory.
So what, exactly, does "discriminatory" mean? Federal law provides answers.
If you think your termination is the result of discrimination, however, just suspecting that you fit one of the protected categories isn't enough to warrant legal action. According to the U.S. Equal Employment Opportunity Commission, you will need to show that the discrimination is broader. This is called "disparate impact" discrimination and means the company is discriminating against a protected group by putting disproportionate numbers of them in the terminated group.
Other Legal Options
There are several other ways, however, to claim that an employer has committed unlawful termination.
Unlawful retaliation: If your employer fires you for filing a workers' compensation claim or reporting illegal or unethical behavior, it could be grounds for a lawsuit on retaliation grounds.
If your large employer didn't provide notification: The Worker Adjustment and Retraining Notification (WARN) Act says that you must receive written notice at least 60 days before a mass layoff. If the employer fails to do that, you could file a claim for back pay and benefits for up to 60 days.
Family and Medical Leave Act discrimination: The FMLA provides qualified employees protections that include job-protected leave for 12 work weeks. Employees are protected from retaliation and discrimination for exercising FMLA rights.
Actions Before You Leave
You may be stunned when your employer hands you a pink slip, but before you pack up your things, give some thought to a few things:
Do you have unused vacation days? No federal law requires employers to pay out for them at termination, and state laws differ, but it's definitely worth asking about. Your employer might have a policy in place, so it's wise to check your employee handbook.
Make sure you are eligible for unemployment benefits. If your employer is asking you to resign, agreeing may make you ineligible.
Severance agreements might be more negotiable than you think. You might have leverage to get a better deal if, for instance, you are a member of a protected employment class. Keep in mind that a severance offer typically means that you are agreeing not to sue. If you think you may have a case, consider talking to a lawyer before you sign.
Make sure your employer is not cutting off your health insurance on the day you are terminated. You should be covered until the end of the month, at least, and then most companies are required to send you a notice of COBRA eligibility. COBRA allows you to continue your workplace health insurance plan for up to 18 months, although you will have to pay the full premium.
If you think your termination was an illegal violation of your rights under federal law, you need to first file a charge with the EEOC before you can file a lawsuit against your employer. The charge, which you must file within 180 days of the alleged discrimination, requests that the EEOC take remedial action. You can't take legal action against your employer under federal law until the EEOC completes its investigation and issues a "right to sue."
It's also important to remember that employment termination laws vary from state to state. Yours may have stronger provisions than the federal protections listed above.
Related Resources:
You Don't Have To Solve This on Your Own – Get a Lawyer's Help
Meeting with a lawyer can help you understand your options and how to best protect your rights. Visit our attorney directory to find a lawyer near you who can help.
[ad_2]

Source link