[ad_1]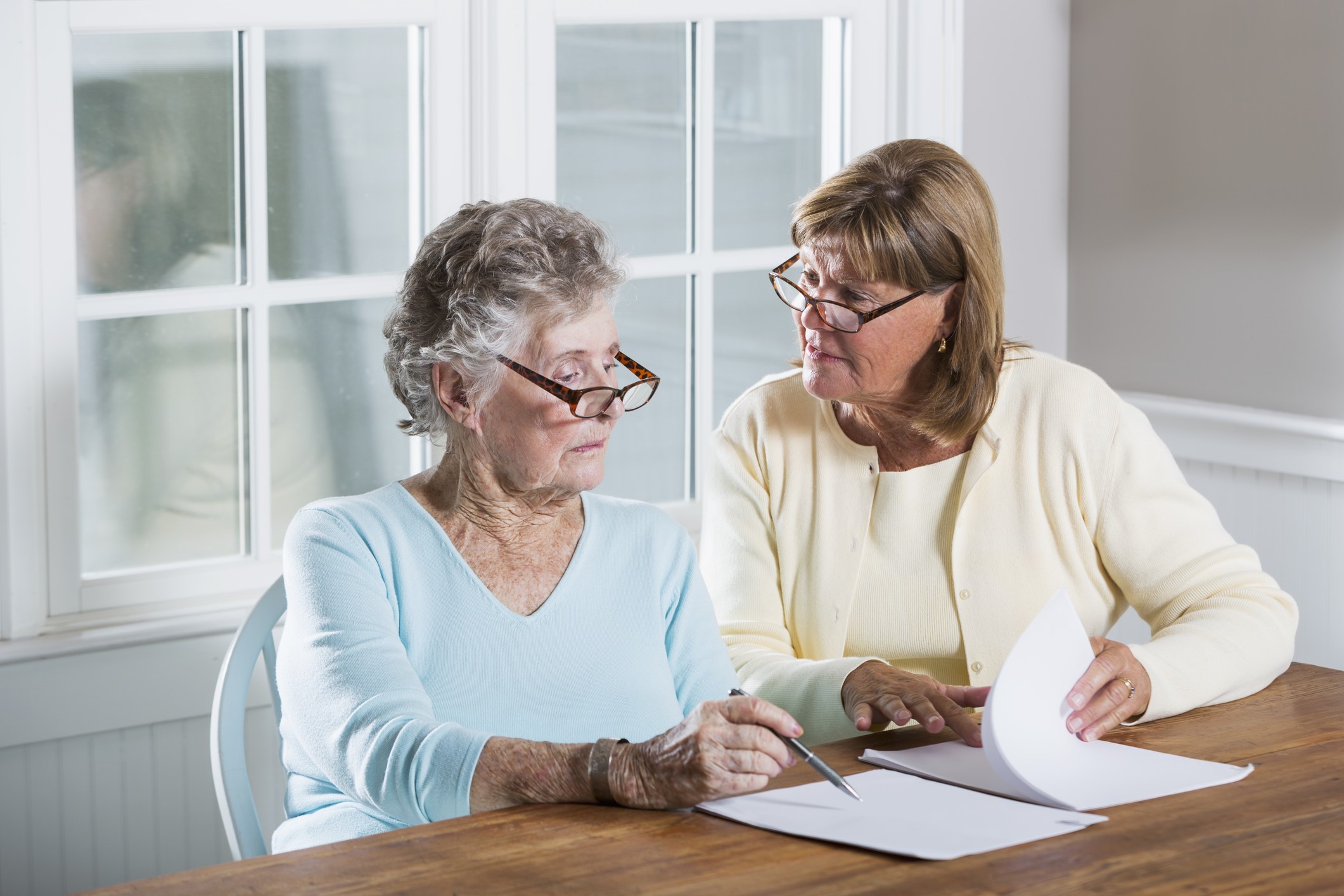 When you have an opportunity to talk to your parents about their estate planning (or lack of it), make sure you are prepared. Often, these conversations happen when there is a family emergency, and it is too late to benefit from proper planning.
If you can have a conversation about estate planning before something tragic happens, know what to say and not to say to your parents to help them with decision-making.
What Estate Planning Documents Do My Parents Need?
Two essential documents help your parents while alive: a financial power of attorney and a health care directive. These legal documents help you assist your parents when they are incapacitated or dying. The last will and testament helps your family when your parents die. Their will allows you to carry out their wishes and make handling their estate a much easier process.
Financial Power of Attorney
A durable power of attorney document allows your parents to name someone to pay bills and manage their finances. They can designate if the power starts immediately or when they are mentally or physically unable.
The person they name is an "agent" and has the power to act in your parent's place. It is a position of trust, and the agent has a fiduciary duty, meaning they must act in your parent's best interest.
A power of attorney document outlines the authority your parent gives to their agent. For example, a parent may give their agent the authority to do one or more of the following:
Pay bills and provide financial support to your family
Handle real estate and personal property such as vehicles, household items, etc
Manage bank accounts and investments such as stocks, bonds, commodities, and options
Manage their business interests
Handle insurance and annuities
Manage benefits from estates or trusts
File a lawsuit on their behalf (e.g., if they were injured in a car accident) or defend a claim against them
Handle Social Security or other government benefits such as Medicare or Medicaid
Handle retirement accounts and pensions
Do ask: "What if you were suddenly hospitalized or incapacitated? Who do you want to manage your financial affairs? Do you have a power of attorney?"
Don't ask: "Are you in debt?" or "Are you still paying bills for your son?"
If your parents are willing to talk some more, you may ask them about benefits or life insurance policies they have to make sure your family receives those benefits.
Health Care Directive
A health care directive, also called an advance medical directive or living will, lets your parents leave instructions for their medical and end-of-life care if they cannot speak for themselves. You will appreciate them giving you their wishes, so you don't have to make these decisions.
Your parents can choose what they want for life-prolonging care or what treatments they want withheld if they are suffering from a terminal illness or living in a persistent vegetative state. They can express their wishes on:
Certain treatments
Feeding tubes and artificial hydration
CPR
Do ask: "What are your thoughts about end-of-life care? Do you have a health care directive or living will to carry out your wishes?"
Don't ask: "When should we pull the plug?"
If your parents choose to open up on health care wishes, you can use the opportunity to ask about their thoughts about long-term care, such as a retirement or nursing home.
Last Will and Testament
A will helps sort out your parent's estate. When you submit a will to the probate court, the process is more streamlined than if your parent died "intestate," meaning without a will. In their will, they designate a personal representative or executor to handle their estate. They also can:
Establish who are their beneficiaries of cash, real estate, or personal items
Make charitable donations
Make provisions for the care of their pets
While talking to them about their will, you should ask them about beneficiary designations on insurance policies or bank and investment accounts. These accounts operate outside of a will, so they must make sure they have named beneficiaries on these accounts, or the money will go into their probate estate.
Do ask: "How do you want us to handle your estate?"
Don't ask: "Am I getting the house?"
How To Talk to Your Parents About Estate Planning
Talking with mom and dad about financial matters and health care decisions can be uncomfortable. They were once the ones giving you advice. But now, especially if you are their caregiver, it is important to know their wishes.
Do be sensitive to their feelings. Your parents may be unhappy with getting older and needing help.
Don't take the opportunity to try and resolve past issues.
Do look to have a conversation on neutral ground. While family gatherings may be a great time because most family members are there, pick a time and place for a discussion.
Don't bring it up during Thanksgiving dinner.
Adult children who worry about their aging parents benefit from many conversations over a period of time. Many DIY estate planning resources are available online, or you can meet with an older adult or estate planning attorney. It is also an excellent time to review your own estate planning to see what documents you need to protect your family.
You Don't Have To Solve This on Your Own – Get a Lawyer's Help
Meeting with a lawyer can help you understand your options and how to best protect your rights. Visit our attorney directory to find a lawyer near you who can help.
[ad_2]

Source link