[ad_1]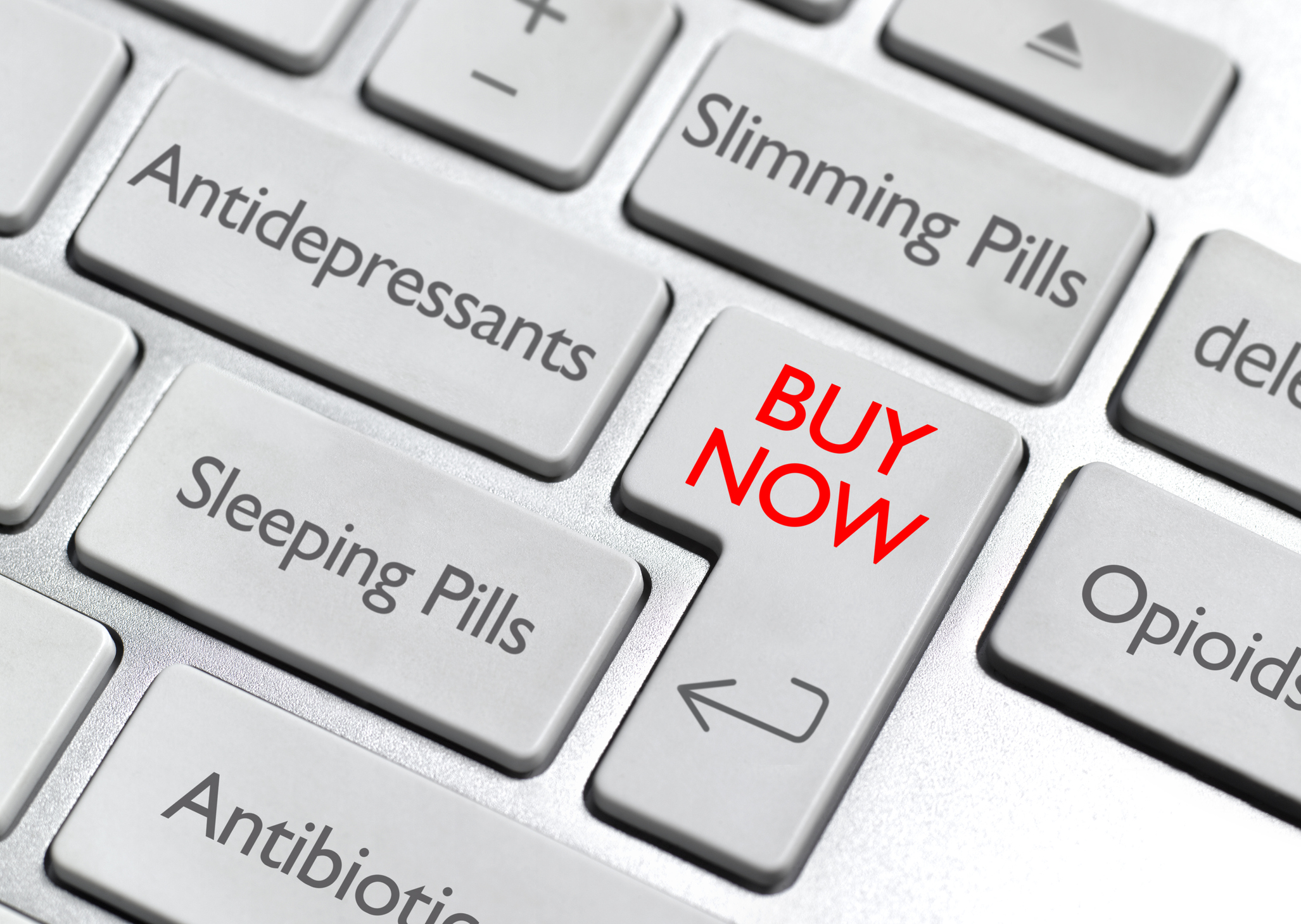 While nearly anything can be purchased online these days, some things can be riskier than others. There are many illicit businesses that openly advertise illegal services or counterfeit products online as though those services or products were perfectly legal. Since there is a rather large demand for many prescription medications from drug abusers, there are many companies that are willing to cater to the demand, legal or not.
Deceptively Deadly Drugs
Unregulated drugs can be risky, especially when seemingly safer drugs end up being laced with much more dangerous ones. Recently, the notorious opioid fentanyl—50 times more potent than heroin—has been popping up in supplies of many other drugs. With the rise of social media and its increasing use to peddle illicit medications, teenagers are falling victim to the problem of tainted drugs. Since the pandemic further exacerbated mental health issues in young adults, this group turned to drug use more than ever. Teenagers turn to outlets on social media to self-medicate their anxiety, focus issues, or physical pain with pills for Xanax, Adderall, or Percocet. But the counterfeit pills they are getting are far from pure or safe—some experts say up to 90 percent of pills sold on social media are laced with fentanyl. This has contributed to record-breaking rates of drug overdoses over the past few years, according to the Centers for Disease Control and Prevention (CDC).
Feds Attempt to Fight Fentanyl
What has the government been doing to combat the problem?
On the manufacturer's side, the Drug Enforcement Administration (DEA) has started an e-commerce initiative focused on reducing the availability of dangerous and deadly counterfeit products and prescription drugs in the U.S. The initiative attempts to educate companies about the dangerous of providing certain products that drug counterfeiters use, such as "pill presses" and encapsulating devices that are used in making the medications. This has resulted in some online retailers, such as Amazon, to officially ban pill-making devices. But unsurprisingly, a number of loopholes have been found that allow third-party sellers to sell even banned items.
But a lot of the problem is rooted in the new trend of drug distribution through social media, not merely official retailers. To that end, public pressure and campaigns have at least incentivized major social media companies to take some responsibility, if only to save their reputations. Snapchat (parent of Instagram), Meta (parent of Facebook), and Google have shown at least some commitment to ameliorating the problems they are inadvertently causing. These companies are attempting to "disrupt" drug exchanges by blocking certain drug-related search terms, coding alerts for certain content, and trying to block drug dealers from their platforms. But there are work-arounds for all of these actions, of course, and their efficacy remains to be seen.
On the consumer side, these tech companies recently announced a public awareness campaign to alert young Americans to the dangers of fentanyl. The federal government also generally warns consumers against purchasing prescription drugs from any online retailer or internet pharmacy that does not require a person to actually have a valid prescription from a healthcare professional. The Food and Drug Administration (FDA) issues safety suggestions when it comes to buying prescription drugs online. These help ensure that American consumers do not purchase counterfeit drugs that are unsafe.
How to Tell If Drugs Are Fake
Because progress towards eliminating the root cause of contaminated drugs is slow at best, it is all the more important to take your own precautions when purchasing online drugs as a consumer.
First and foremost, you should only buy medication from websites that require a prescription and have a pharmacist available for questions. The FDA has resources available to help you know which online pharmacies are safe and legitimate. In addition, try to buy from domestic companies. People are often tempted to buy products from international manufacturers because they're cheaper. But foreign companies who sell drugs online are not held to the same manufacturing guidelines as those based in the U.S., and could be risky.
When you do get the drugs you ordered, a possible way to tell the real deal from a counterfeit is by visual comparison. If the prescription drugs look different than you remember, or the ones your healthcare professional gave you in their office, you may want to think twice before taking them. Generally, the manufacturer of a medication will have pictures of what their meds look like online. You can also do a web image search for "what does [Drug X] look like?", which can help you find photos of the legitimate pills to compare to the ones you have. Another giveaway is imperfections; cracked tablets, bubbles in capsule coatings, or crumbly pills are signs of sub-par (and hence, illicit) manufacturing. But as counterfeit manufacturers have gotten better at replicating drugs, the visual method is certainly not foolproof, and just because a pill looks like legitimate is no guarantee that it is safe.
The "too good to be true" approach is also helpful; sometimes, the simplest way to tell if a medication is counterfeit is if the price is significantly cheaper than other providers that are known to be legitimate. Scammers rely on people looking for a bargain, but don't look too hard for a good deal when it comes to prescription drugs, as doing so could have potentially fatal consequences.
Can You Sue for Fake Pharmaceuticals?
The best case scenario when a pill from an online retailer doesn't work is that it is just an inert placebo, and you wasted your money. The worst case scenario is that it is laced with harmful substances or even lethal opioids. What can you do if something goes wrong?
Firstly, if you have consumed any of the medication, it is best to get in touch with a medical professional to make sure that you are safe—even if it entails a 9-1-1 call or trip to the ER. Think about taking legal action only after you know you are safe from any harmful effects of your medication.
The FDA encourages reporting fraudulent medications or medications with adverse effects through their MedWatch form. It is important to report your case so that the government can take steps to shut down illegal drug operations.
The reason that it is best to buy only from accredited pharmacies is that you can take legal action against the pharmacist or pharmacy if something goes wrong with your medication. If you ordered from a U.S. pharmacy online and received counterfeit prescription drugs, then legal action may be worth pursuing. You could even sue the drug's manufacturer, distributor, or anyone else in the supply chain, if they are based in the U.S. The doctor, pharmacy, or drug-makers could be sued if they were negligent in prescribing or making the drug, but they could also be sued under "strict liability" theories, even if they weren't negligent. You could also sue the companies if you encountered side effects that weren't warned about on the drug label.
Unfortunately, online drug retailers are often located overseas. In that case, even if something awful happens, there may not be much in the way of legal recourse available, or filing a lawsuit may prove more difficult and costly than it's worth. But contacting a local personal injury attorney is an easy way to find out whether or not you have a potential injury claim resulting from taking or buying fake medicines.
You Don't Have To Solve This on Your Own – Get a Lawyer's Help
Meeting with a lawyer can help you understand your options and how to best protect your rights. Visit our attorney directory to find a lawyer near you who can help.
[ad_2]

Source link